MY CLIENT IS EVOLVING, HOW CAN I FOLLOW HIM?
Likely to want to interact with brands and demand thIncreasingly mobile and connected, customers everywhere are e same quality of contact.
The diversification of communication channels is forcing companies today to better manage their CRM. They need to be in tune with their customers, avoid disruptions in the customer journey and master all channels: mobile, social networks, e-commerce sites, etc.
To meet the need for centralized exchanges, we developedCARE.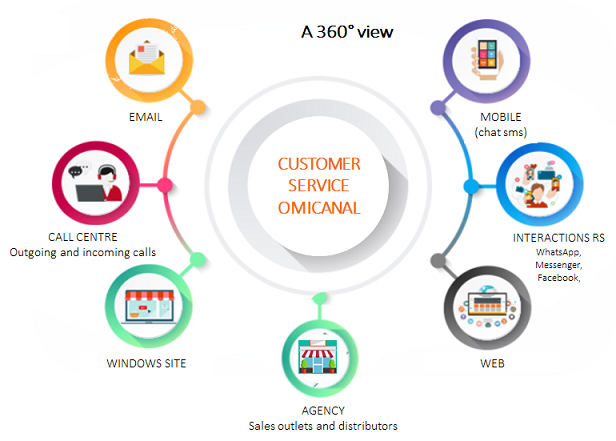 Our CARE omnichannel CRM centralises data from all the communication channels used by customers and allows you to control the continuity of the customer journey and the various preferred channels.